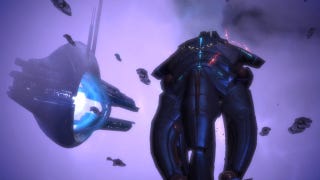 Mass Effect 3 could get a new piece of downloadable content revolving around a Reaper named Leviathan, according to files extracted by a BioWare forum poster yesterday.
(Potential spoilers for potential Mass Effect 3 DLC follow.)
According to the files, which were extracted from yesterday's "Extended Cut" DLC and dumped on Pastebin, you'll have to rescue a scientist from a colony that is under the control of a Reaper named Leviathan. Leviathan has apparently broken free from the rest of the Reapers to do his own thing.