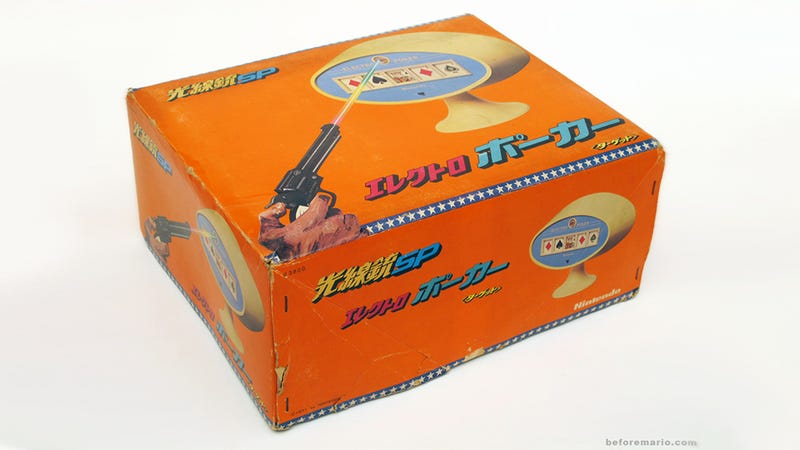 Regular Kotaku readers will of course know that Nintendo hasn't always made video games. The company has dabbled in everything from love hotels to badass "LEGO" sets.

It also, in the early 1970s, tried its hand at electronic card games. In about the most bizarre way imaginable.
This is Electro Poker, released in 1971. It worked like this: you picked up a light gun (something the company had some experience with) and shot it at the central unit. Once a "hit" was registered, five card faces would spin for a while then come to a stop. The hand you ended up with determined your "score".