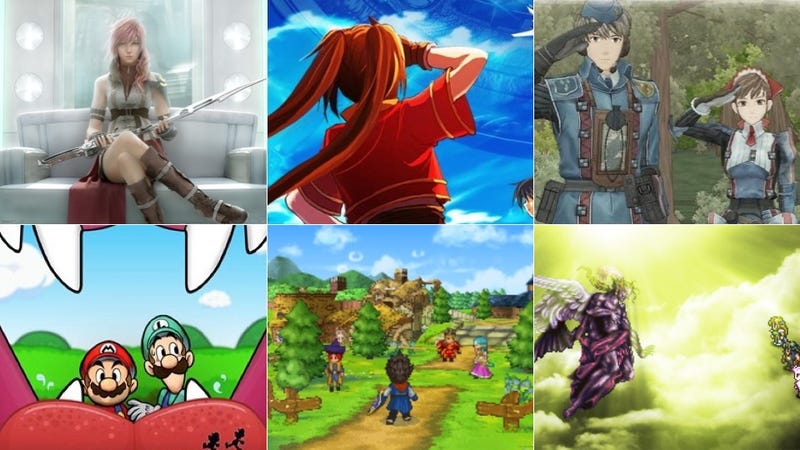 Why do people like Japanese role-playing games? What is a Japanese role-playing game? Why the hell do I write a column about them every week?
Welcome to the Random Encounters Explainer. Consider this a primer on JRPGs, your introduction to the genre and a piece designed to answer many of your burning questions. Whether you're an expert on all things Atelier or you don't know the difference between Final Fight and Final Fantasy, allow me to help you develop more appreciation for an under-appreciated genre.
Let's do this.
So what is the deal with JRPGs? Why should I care about them?
Well, they're awesome. More than any other genre of video game, JRPGs are adept at playing with your emotions and crafting the illusion that you're fighting your way through grand adventures. They tend to focus on narrative and exploration. Sometimes they tell wide, sweeping stories about angry gods and evil empires. Other times they keep things simple and adventurous. And sometimes they let you hang out in high school.