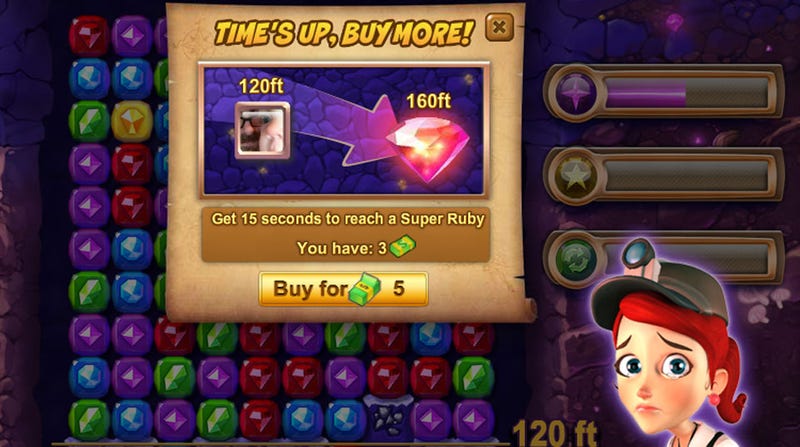 Until yesterday I prided myself on the fact that I never spent a single cent on Facebook's fake game money. Now that pride is gone, but the cause was just: I used real money to kick someone's ass.
It almost sounds cool when I put it that way. Not so much when I expound. I used real money to reach the top of the leaderboard in the weekly friends tournament for Zynga's colorful new puzzle game, Ruby Blast.
Nope, still feeling pretty manly.
Ruby Blast is a score-based puzzler that pits friends against friends in a weekly high-score competition, the winner walking away with big prizes like a larger energy reserve, which in turns allows them more chances to best the score of the next tournament.
As Stephen explained last week, the game involves matching colored squares to dig deeper in a mine as a countdown clock ticks down. Clear the bottom of the screen and you score a time bonus, extending your round.