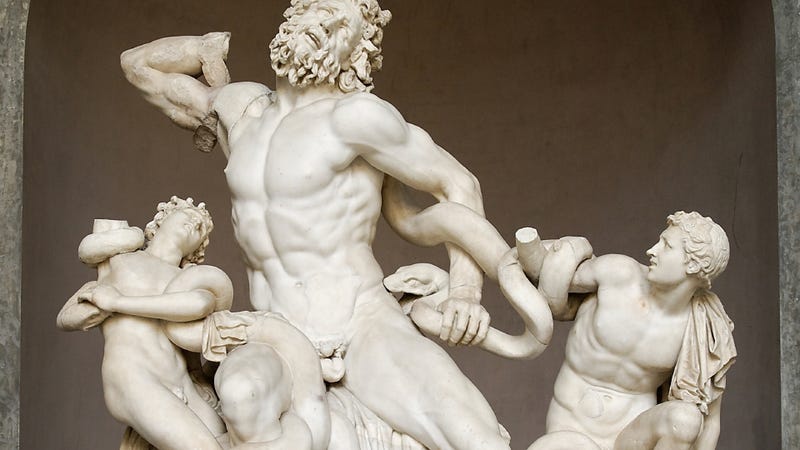 In about a week I'll move into a new home. My mother's giving me an antique pine cabinet which she says is perfect to support my TV and house all my video game equipment. When I get home my best friend and I will carry over this antique. Then I'll drill a huge hole right hrough the back of it.

No matter how consoles have evolved, every one of them today still has two things in common with every one of them going back to the Atari VCS: They still need power, and they still need to get a signal to the TV. Though gamepads and headsets and Internet connections have all gone wireless, these two essential functions of a console still require cables, and probably always will.
It makes for the ugliest feature, by far, of video gaming—the entertainment center: A seething kudzu bottom of plastic and veneered particle board that, I swear, actively entangles itself. Even with just an Xbox 360 left plugged in as I write this, plus a cable box, modem and wireless router, the back of my soon-to-be-junked entertainment center still looks like C-3PO's pubic hair.
Now imagine adding in a PlayStation 2, PlayStation 3, Wii (don't forget the sensor bar), original Xbox, Kinect, PlayStation Eye, HD-PVR for video capturing, four-way signal switcher, and a transmitter for my—final irony—wireless headphones.
I realize I'm an extreme case and that preceding paragraph may be seen as a passive-aggressive way of bragging about my setup. (Which, full disclosure, I fucking paid for out of my own pocket. You guys think we get all this shit for free. That's the games we get for review. Hardware, nope. Or at least, I didn't.) However awesome it sounds to have that much interactive entertainment shoehorned into roughly 15 square feet, let me assure you it is a pure bitch when it's time to pack up and move.
The last time I ranted about hardware features, the solution was simple: Don't fucking put capacitive eject buttons on a console. Here, there seems to be no way out for the foreseeable future. We're coming to a new console generation in which digital distribution will likely inform the conveniences (and drawbacks) of whatever entertainment it serves. Maybe some day devices will reliably transmit high-definition signals to televisions enabled to receive them, and all of that will be affordable. But unless someone starts selling an entertainment center that functions like a giant powermat, and these devices are outfitted to be charged up that way, I don't see the need for video and power cables changing until I'm eligible for Social Security goes bust.