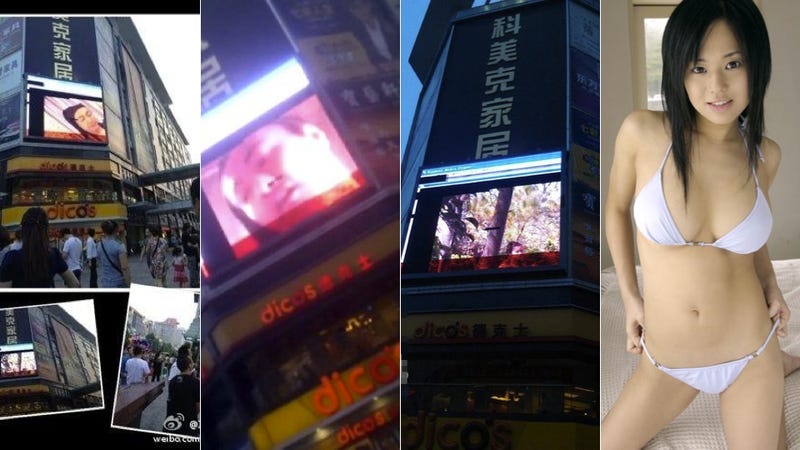 This week the Chinese city of Pingdingshan got an eyeful. Twenty minutes of a Japanese adult film were broadcasted on a big screen display, for all to see.

Police arrested a furniture store employee for piping the film through a PC to the big screen. The big screen was part of an advertisement for the furniture store. The dirty movie, however, was not.
Said movie featured Japan's Aoi Sola, who is somewhat of an icon in China (something that baffles Japan to no end).