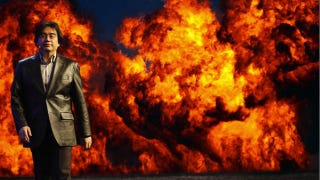 Today Nintendo revealed a new portable: the Nintendo 3DS XL. It's a larger version of the Nintendo 3DS with bigger screens and a slightly better battery.

Rumors of a larger 3DS swirled. But time and time again, Nintendo wasn't exactly up front about the new 3DS. Or was it?
Right before the E3 gaming expo in Los Angeles, Japan's Nikkei newspaper ran a report that Nintendo was set to unveil a new, larger 3DS with a 4.3-inch screen. It was expected to be available worldwide this summer.