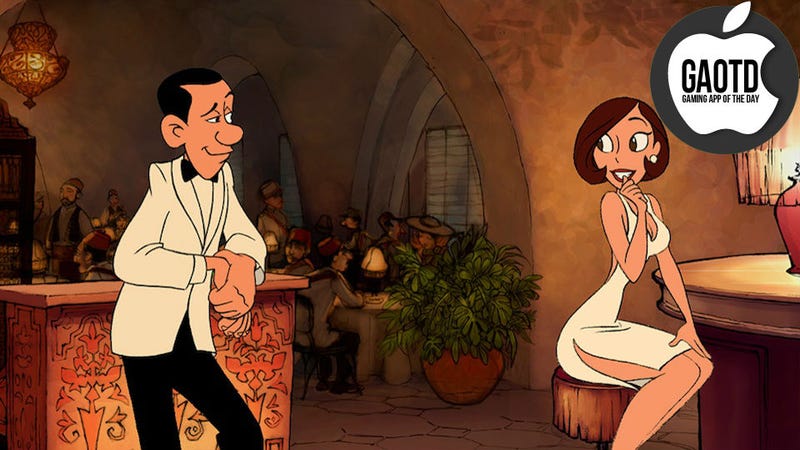 If someone were to tell me I'd be required to use my social skills in a game, there are a few conclusions I might draw. I'd think they meant coordinating a group effort in something like Left 4 Dead or restraining my temper against adolescents suggesting I "probably work at Hooters" (it's happened, folks).

What wouldn't cross my mind is the thought that I'd have to be reading body language and facial cues to determine my next action. But wouldn't you know it, The Act involves exactly that.
The Act is a wonderfully drawn, cartoon-style game that tells a simple story of love. But wordlessly wooing the lady in question is a lot harder than the simple storyline, and game mechanic, sounds. Players control Edgar, the protagonist, with a swipe to the left or right. Typically, a swipe to the right moves Edgar closer to his lady. Move too fast and she winces at your boldness. Move too slow and she grows bored and will walk away. She's a fickle woman, that Sylvia.