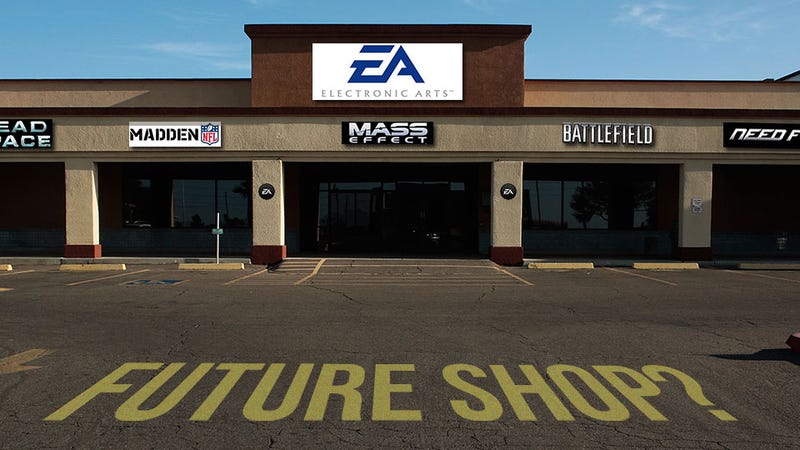 You are, presumably, a person who plays video games and probably not a rich executive. Maybe you own an Xbox 360 or play games on your iPhone or maybe both.
You have some favorite video games. And there are some series and some types of games that you hate. Maybe you keep up with gaming news on a site like Kotaku. You have an ordinary life, probably. A good one, hopefully. But you're not a wealthy Chief Operating Officer, and you might not be able to relate to all of the hopes and fears of the average COO.
When Peter Moore, COO of Electronic Arts talks, what he is saying could affect you. It's even sort of about you. It's about the games you might play in the future and the way you might play them. But it's also about how the things you might say make a COO feel. That part, you might be able to relate to. The part about where the COO thinks games are going? That's the part that might make your head spin.
EA, of course, makes Madden and Mass Effect and The Sims and Battlefield and Bejeweled and so much more. They're about as massive as it gets in gaming and what they want to do will affect a lot of gamers.
I'm about to dump a whole lot of Peter Moore on you, but I've got to set this up first. Moore is an amiable executive who, in a previous incarnation as a top marketing guy at Microsoft, would roll up his sleeves to reveal tattooed logos of whichever major game he was about to hype. He's frank enough in interviews to say that a key product his company is currently offering might need two more years of tinkering before it's excellent. He's relatable enough that this middle-aged, English executive can precede his latest interview with me, conducted a couple of weeks ago in Los Angeles at E3 with a discussion about West Coast rap. He's mortal enough that he admits a weakness for reading all the comments under articles about EA and internalizing the harshest criticism. This is a Rorschach blot of a sentence, but let's give it a shot: He genuinely seems to care.