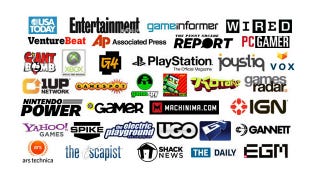 Every year, representatives of the world's biggest video game websites (this one included) get together and nominate which games they thought were the best ones they played at E3 (or in the week before E3, at special judge's events).
Note that condition: according to the awards' rules, in order to be nominated for a major category a judge has to have been able to "manipulate a game in real-time while running on its native platform". So if you're wondering why games like Watch Dogs and 1313 are missing, that's why.
Here are the nominations in full, starting with the big award, Best of Show. Curiously, there is no "Best Bow and/or Chopper Game" category.