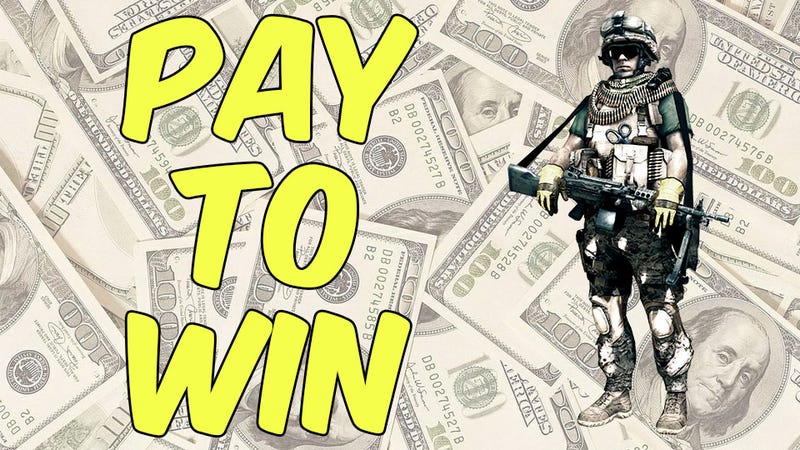 The tale of how one man from Canada became the kind of person who pays a monthly fee to cheat at video games is like many stories about good people who slide toward the more nefarious extremes of life.
There was hurt. There was frustration. And then there was the temptation to step inside from the unabating drizzle of life, to take shelter and experience some glee. The glee, of course, would cost him. It would cost him money and friends , though maybe it was worth it.
The man from Canada goes by the online name Johnb32xq. In the eyes of some he is what's wrong with online multiplayer gaming. Some might brand him a scourge—maybe even a bad person—but that's the common reaction to situations like these, when good people cross lines that other good people don't.
The man from Canada doesn't seem like such a bad person. He just pays to cheat at video games.
John lives on a 200-acre farm somewhere in Canada. He has a day-job and loves to play video games. He bought Battlefield 3 at launch last fall and played it on the PC. Then some things happened and, soon enough, John became the kind of gamer who has an arsenal of cheats at his disposal. Each was a hack that he paid for. One lets him saunter into a multiplayer match in Battlefield 3 and automatically kill the next person he sees. If he's feeling particularly destructive, John flicks on a hack called "Mass Murder" and strolls through a Battlefield battlefield while every opposing player just drops dead. One button press and the text notices indicating the death of each opposing player scrolls in like the next line of movie credits. These hacks John uses require no skill other than the discretion not to be caught by the people who make Battlefield. His opponents stand no chance.
Paid cheaters like John are the steroid-users of video games, with two caveats.
"Technically hacking does ruin games," John recently told me. "I do feel bad for doing it, 'cause I know regular legit gamers—which I once was—just want to have fun and play the game with their friends. I basically go into servers and hack, because it's like releasing anger with my job. I fix Blackberrys for Rogers Wireless, and I get bitched at and get stressed out, because people are upset."
Cheating is John's anger outlet, one he's willing to pay up to $25 a month to keep using. His situation is the reverse of most video game scare stories. Video games have not compelled him to misbehave in the real world. A shooter video game didn't turn him into a hellion in real life. On the contrary, the real world, he says, is what has caused him to be a cheating terror in the video games he plays.
Paying cheaters like John are the steroid-users of video games, with two caveats: 1) nothing they do appears to be illegal; 2) nothing they do appears to require the skill that, say, still must be present to enable even the most chemically-enhanced baseball player to swat a 95-mph fastball over an outfield wall.
Paying cheaters certainly violate what some would say is the spirit of the game. They certainly spoil what other players might have thought was a fair competition contested among players of Battlefield or Call of Duty or any other competitive PC game.
A hacker uses cheats in Battlefield 3 in this clip that was uploaded to YouTube a few weeks before BF3 was officially released.
But, certainly, paying cheaters are also gamers, members of a growing tribe of humanity who want to win so badly in, say, Words with Friends that they will peek at dictionaries to help them defeat their best friends. Some people study YouTube clips to learn how to breach invisible walls in Call of Duty. Gamers break rules to gain advantages and even one of the Mt. Rushmore heads of this field, Sims creator Will Wright, says that the best way to play games—the way he plays—is to subvert the game's proper rules.