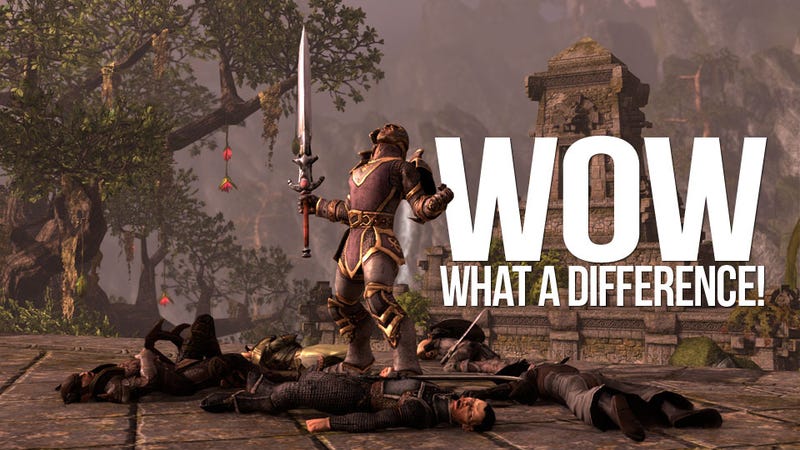 About a month ago, on the top floor of a seven-story hotel whose elevators were temporarily out of service, I saw the massively multiplayer online version of The Elder Scrolls. (You know, the Skyrim series.)
Two of the top people who have been creating this game in secrecy for the last couple of years played the game in front of me. They talked about it and then turned to a few dozen games reporters and asked them if they had any questions.
Yes, I had one. It may have come off as a little rude, but it was about the very thing that had curdled much of the initial cheerfulness I'd seen online about The Elder Scrolls Online since the game was revealed this past spring in Game Informer magazine.