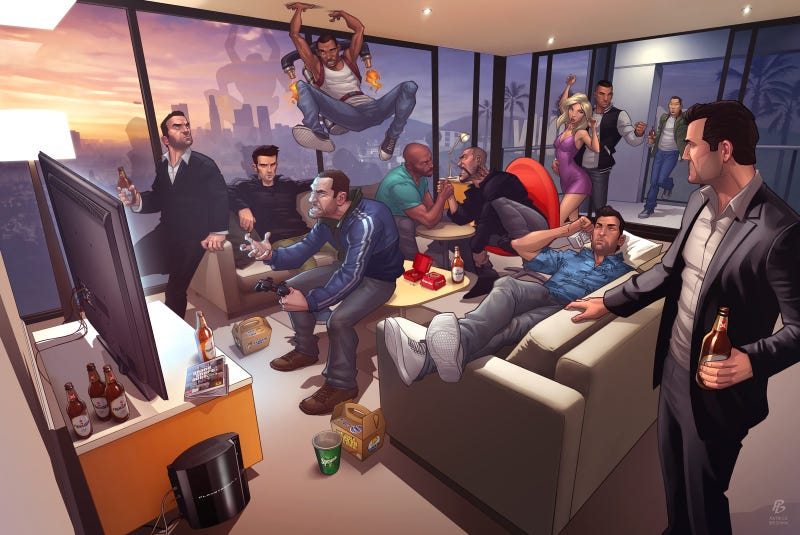 Oh, man. It's all of Grand Theft Auto fame, in one room with a PlayStation 3 playing friggin' Grand Theft Auto V. I guess it's only fair that they get first dibs. Can you imagine all the shit talking that must be going on in that room?
Luke posted it earlier this week, but I thought I'd include it in our round-up, as well. The image comes from deviantART user patrickbrown, found on Reddit. Be sure to expand the picture for the full effect.
Moving on to our Best Of content this week, we kick things off as usual with a comment from the community.
If you want to see the list of nominations (and other random conversations) you can head to my most recent nomination post that goes up every Friday here.