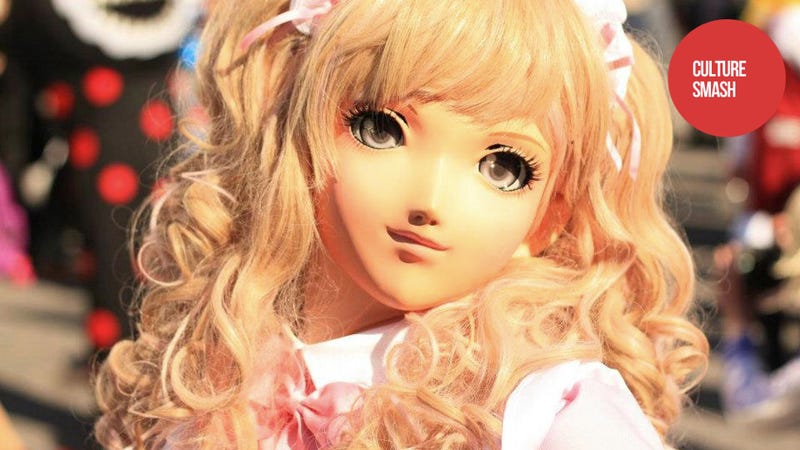 "Dollers", as they are called in English, are traditionally men. They are men who wear full bodysuits, frilly dresses, and anime heads. But Miina is no dude. Miina is a female, but just don't call her a doller.

"I think that the dollers dress up as dolls by as an extension of cosplay and I don't want to be categorized as a doller or a cosplayer because I don't put on an act," Miina said in a recent interview with Metropolis. "I don't change my character or personality to match my kigurumi as others do."
"Doller" is a type of "kigurumi" (着ぐるみ), a mix of the Japanese for "to wear" ("kiru" 着る) and "plush toy" ("nuigurumi" ぬいくるみ).
Miina covers her entire body, from head to toe, in a skin suit. She wears a mask that doesn't breathe much and is hard to see out of. When in costume, Miina must be lead by the hand and cannot wear her get-up for long periods of time.