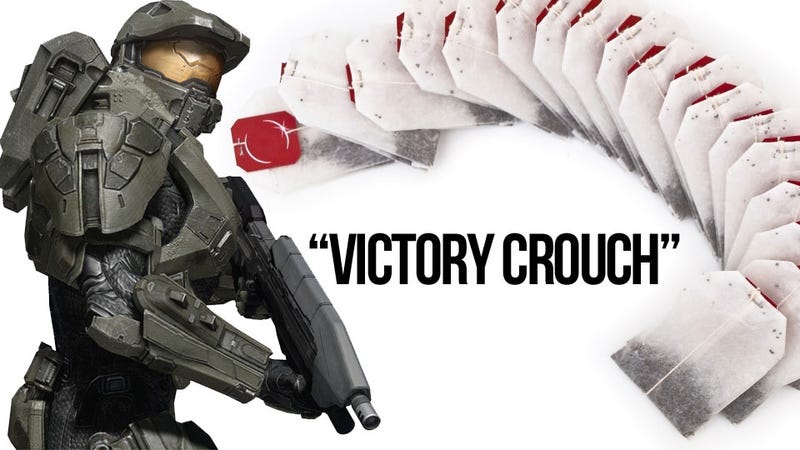 Master Chief is back in Halo 4. So is the needler. And so is teabagging.
The most famous and notorious act in Halo multiplayer, the crouching of one player onto a defeated player to simulate a simulated sex act, is back.
But the people at 343 Industries who are making Halo 4 don't call it "teabagging". They call the move a "victory crouch." But there's a twist!
Yes, 343's David Ellis told me, players can still crouch and therefore can still teabag, "if they so choose it.
"However if you're the other player, you now have the option of not seeing them do it."
If you teabag me in Halo 4 but I don't see it, did you really teabag me? I say no.
This is what's changed: In some Halo 4 multiplayer modes, including the game's points-driven competitive multiuplayer mode called Infinity Slayer, players can just press X to respawn. No waiting. No watching their corpse being victory-crouched-upon.
"If you're playing with your friends on your couch you can definitely customize this stuff to, say, extend the victory crouch window," one of the game's lead multiplayer designers, Kevin Franklin told me.
Halo 4 is 343's big re-think of the Halo franchise, a many-years-in-the-making gambit to restore the Halo series' slightly-faded glory. With a re-think comes the opportunity to add and subtract. As I talked to the 343 guys last week at the Halo 4 booth at E3, I realized that 343 couldn't just take crouching out of the game and therefore they couldn't remove tea-bagging (I mean, victory crouching) even if they wanted to. Right, guys?