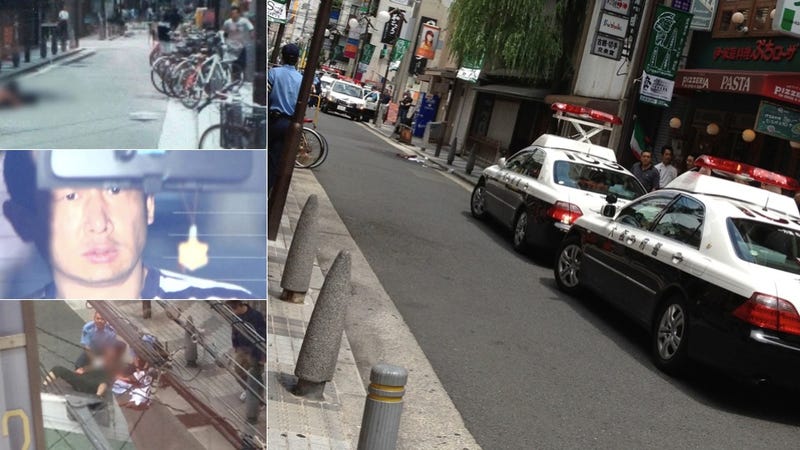 It started out as a typical Sunday. Shoppers crowded into Osaka's Shinsaibashi, one of the city's fashionable shopping and entertainment districts. By midday, it erupted into horror.

A thirty-six year-old man (above, in stripes) went on a stabbing rampage that left two dead: 66 year-old female Toshi Sasaki, a bar manager, and 42 year-old Shingo Minamino, a music producer for a video game company.
Minamino grew up in Osaka, but moved to Tokyo to work in the music industry and for game company NitroPlus. While at NitroPlus, Minamino created music for many of the game label's acts, such as virtual idol Super Sonico and oversaw Georide, NitroPlus' music label.