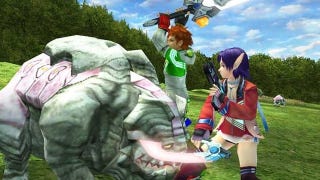 Though its singleplayer functionality will, of course, remain, the six-year run of Phantasy Star Universe will come to an end Sept. 7 when Sega shuts off online support for the game for the Xbox 360. Sega announced the shutdown yesterday.
"This was not an easy decision but there comes a time when we must consider the level of service and support we can provide for an ongoing game" Sega said in a statement, "and balance those concerns against preparing for the future, and providing you with new opportunities and new experiences."
Phantasy Star Universe previously had online support for its PC and PlayStation 2 versions cut in March 2010, and lost original Xbox support when Xbox Live was shut down for that console entirely 15 days later. That left the game as a rare, Xbox 360-only console MMO. Phantasy Star Online 2 an action role-playing game, is scheduled for a release this summer, but only in Japan.