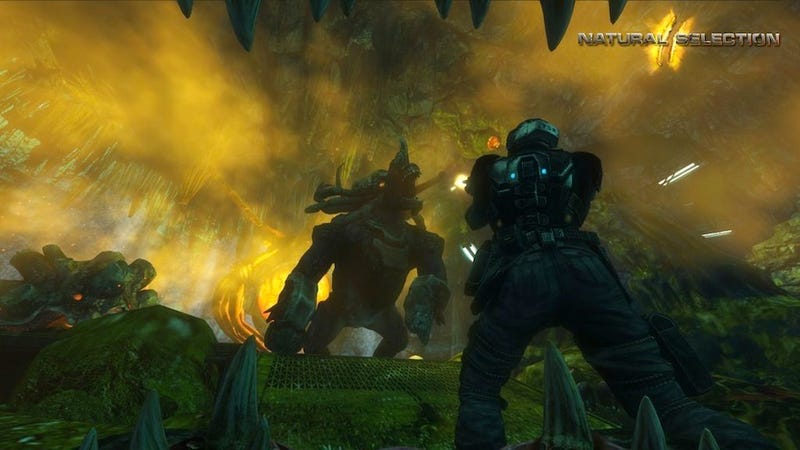 Have you ever played a real-time strategy game and wondered what life was like for the pawns you send out to battle? What if those soldiers weren't brain-dead fighters, but could actually carry out smart decisions on their own, without you telling them to do so?
Natural Selection 2 breathes life into an otherwise lonelier real-time strategy game by mashing it together with a first-person shooter game. So while some of the RTS tropes remain intact—a marine commander sets up base camps to gather resources and enhance his/her army and base against an alien commander on the same path—NS2 is much more of a team game, with players carrying out the front line of battle.
While the respective teams' commanders labor away at keeping soldiers alive and defenses formidable, up to 15 other players will carry out the role of the strike unit for their team, in first-person mode. This is where the Counter Strike connection comes into play (or really any first-person shooter—though I'd have gone with Aliens—but this is the comparison that developers at Unknown Worlds make). Playing on either the side of the marines or the aliens, players will defend their commander's bases to the death. Marines with their rifles and shotguns, and aliens with their teeth and infectious attacks.