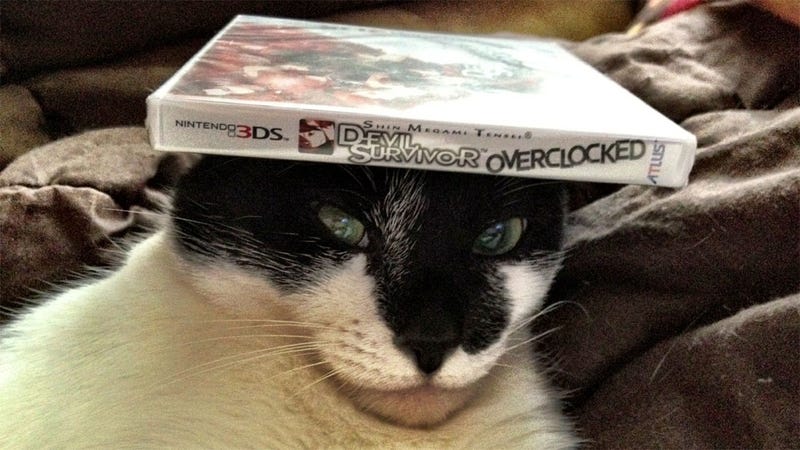 In May of 2006, months before I started writing for Kotaku, my then girlfriend and I went to the pet store to buy her a kitten. There were cages filled with various mewling beasts, fluffy, bright-eyed animals eager to find a good home. And then there was Rande. I didn't like him at all.
A tuxedo cat wearing a black Batman mask with eyes like obsidian, the kitten my girlfriend chose was, in my opinion, a little freak. For the first two weeks after we brought him home he'd sit in the corner of the living room while I played video games, his eyes melding so perfectly with his black fur I couldn't tell if he was staring or not. It was unnerving.
Over time we bonded, and soon he was following me around our apartment. If I sat down he was on me, digging his razor-sharp claws into my legs lovingly. If I was at my desk he was under it, curled up around my feet. When my girlfriend and I parted ways he stayed, and for the past five years he's been my constant companion.
He's been a part of Kotaku as well. He first appeared in 2007, when I attemped to photograph a copy of Pokemon Snap for an article and he decided it was his. He's shown up in unboxings, he's helped me review food for Snacktaku, and he's put up with incredible amounts of shit for the sake of your entertainment.