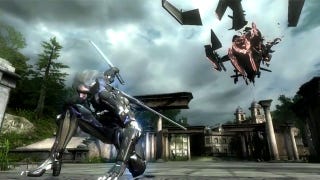 At the 2009 Tokyo Game Show, Keiji Inafune, creator of Mega Man, Onimusha, and Dead Rising uttered the following: "Man, Japan is over. We're done. Our game industry is finished."
I hope Inafune was watching E3 this year.
It's true that over the past half-decade Japanese and Western gaming markets have gone in different directions. While the West has become more and more focused on console gaming, Japan has become far more interested in mobile gaming—be that portable consoles or cell phones.
And because portable games are cheaper, easier to make, and have a nearly ubiquitous install base in Japan, Japanese game publishers have been focusing on making profits in the home market in recent years. That doesn't mean they've sworn off home consoles, though.
To accommodate their big budget titles aimed at the worldwide market, Japanese publishers have been hiring Western studios to develop their Western-targeted titles. Other publishers have simply bought well-known Western studios (e.g. Square Enix and its purchase of Crystal Dynamics).
But at this year's E3 we saw something we haven't seen in a long while: A string of Japanese-made, in-house titles aimed at the world market—and man, do they look good. Kotaku's Jason Schreier has previously described the large amount of great-looking JRPGs coming West this year, but that doesn't even begin to cover all the big-name titles heading straight from Japan to your living room.