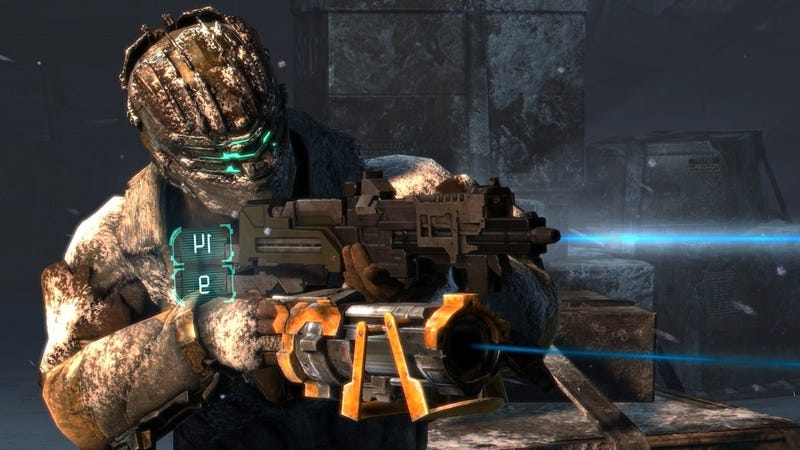 As much of a pansy as I am when it comes to horror games, I just can't get enough of them. The Dead Space franchise is one of my favorites in the genre.
But considering how much of a pansy I am, I've always wished I could play the game cooperatively with a friend to help ease my tension. And then I decided that co-op mode or no, I'd play Dead Space that way anyway.
How do you play the game cooperatively without developers Visceral building that feature in, though? Easy. A headset. I played through a good chunk of the first Dead Space title with a friend, moving through the levels at a relatively similar pace. He'd navigate dark hallways, I'd navigate dark hallways. He'd jump at the sudden burst of a Necromorph through a ventilation shaft, I'd jump at the sudden burst of a Necromorph through a ventilation shaft. It was the closest we could get to playing the game co-op.
And I've always wanted to play Dead Space cooperatively. I didn't think that a companion would make the horror feel any duller. I felt like a co-op Dead Space game would let me share that horror with someone else. I love sharing game experiences with friends, so why should a horror title be any different? I wanted to have my cake, and eat it, too.
Visceral is finally giving me all the cake I need. At the E3 showfloor today, I got a chance to sit in the chilled room (for atmosphere!) of the Dead Space 3 demo booth. Isaac's first steps during the presentation led his feet shuffling through powdery white snow. He could barely see the first few feet ahead of him through the thick blizzard. It's weird to see Isaac walking through a snowy white backdrop rather than a black, galactic one.