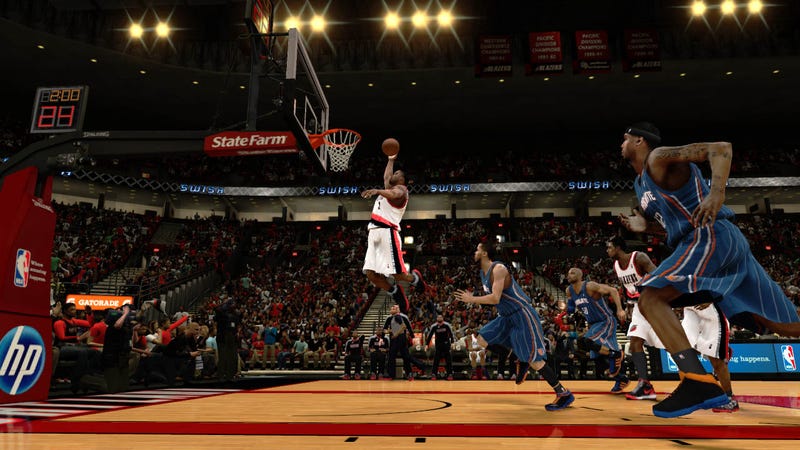 Let's go ahead and say it: NBA 2K13 is right back where it was two years ago—locked in the only meaningful head-to-head competition in sports video game publishing. It's a fight it won quite decisively, too, when its competitor failed to launch and then sat out 2011, while NBA 2K turned in its two best efforts ever.
This year NBA Live will be back on shelves and though the two teams are not jawing at each other yet, they are sizing each other up.
"There are things I'm going to gloss over here a little, because these are things we've been doing right, such as accurate arena lighting," producer Rob Jones says in narrating a behind-closed-doors demonstration, still calling out a point of pride expressed by EA Sports in its presentation of NBA Live 13.
But it's also clear 2K Sports has taken to heart all of this business about passing, an area NBA Live 13's makers think they can exploit. NBA 2K has a well earned reputation as a best-in-class sports simulation for several years, but also one carrying a bit of a learning curve for newcomers. Passing without bringing up icons (to assure the ball goes exactly to that player) has seen some frustrations, especially with tight defense picking off errant tosses.