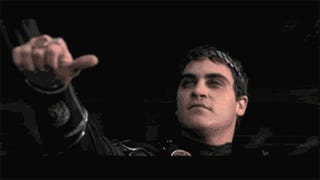 There were a ton of things shown off today at E3, not technically the first day of the show (that's tomorrow!), but counted as such by virtue of the big press conferences that go down.
Some of it was good. Some of it was awful. Let's recap and see which was which.
Monday is often the busiest day on E3's schedule, because it contains not just Microsoft and Sony's big press conferences, but those of EA and Ubisoft as well.
What you'll find below aren't grades on everything that we saw. That's boring. They're just our picks for the day's standouts and lowlights!
---
WINNERS
---
WATCH DOGS - Where did this game come from and why won't it take all of our money, right now? A fresh take on a tired genre, beautiful visuals and an intriguing premise made this one of the most impactful, genuine surprises we've seen at E3 in a long time.
You can check out gameplay footage and Watch Dog's debut trailer here.