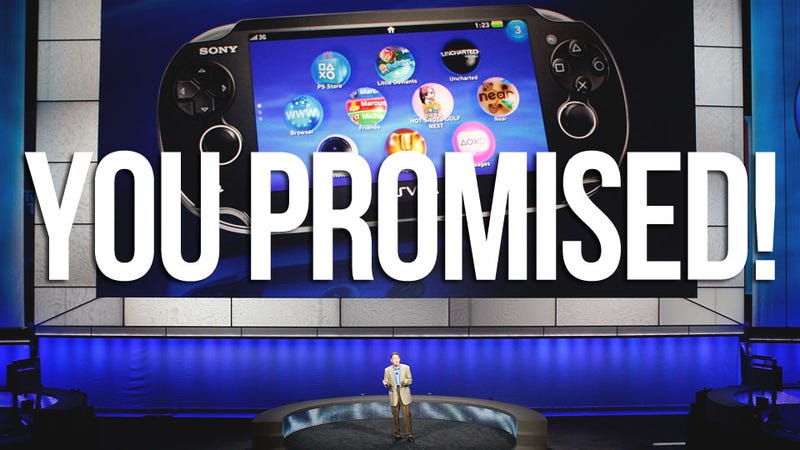 For the fourth year in a row, we're comparing E3 hype to gaming reality. Sony was our first victim. We'll check Nintendo and Microsoft's E3 2011 promises on Wednesday and Thursday, respectively, at 1pm ET each day.
The E3 press conference is a chance for the biggest names in gaming to show off their hottest, most anticipated software for the next year to come. For Sony in 2011, it was also a chance to deliver an abject apology to the world for the PlayStation Network outage that lasted for nearly four weeks and resulted in 77 million PSN customers potentially having their personal data compromised.
And so Sony's E3 press event last year began with a somber recognition from Jack Tretton that the outage was the "elephant in the room," and thanking consumers and third-party publishers for their patience and loyalty. The importance of staying connected safely and constantly would then become the theme of the whole event.
So from games, to consoles, to everything else, what did Sony promise to customers in 2011? And have they made good on those promises? Let's take a look.
New Hardware Promises
The Hardware: PlayStation 3D Display
The Promise: A 24" 3D-ready, HD screen designed to be affordable, bundled with one pair of 3D glasses, a 6' HDMI cable, and a copy of Resistance 3. Designed to allow two players to see two full, different screens, rather than to require split-screen multiplayer. Full bundle price $499, slated for fall 2011 release.
The Verdict: Promises kept. The bundle launched in November, 2011 for its promised price. Reviews generally indicated that yes, it works as promised, though not without drawbacks.