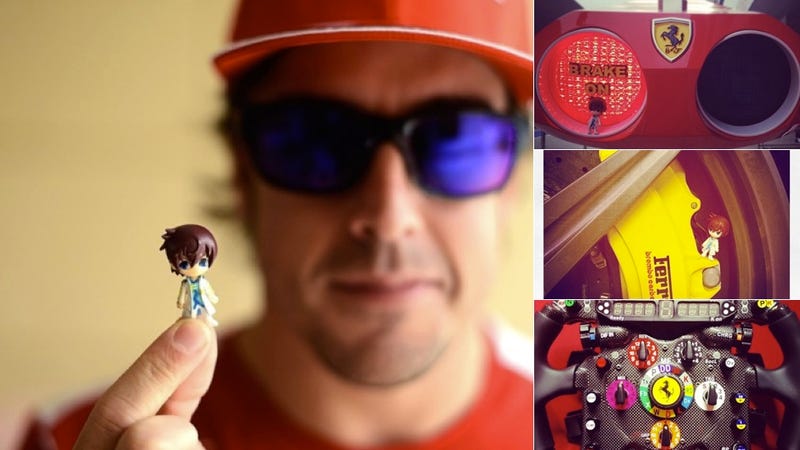 A favorite otaku (geek) hobby in Japan is taking photos of toys. The pictures can make oh-so-cute miniature figurines look lifelike. But this trend isn't only a Japanese thing. It's also a Formula One racer thing—at least for one man.
Via social media, Spanish F1 driver Fernando Alonso provides a look at Formula One that fans expect: fast cars, scenic locals, and killing time between races. He also shows a different side of the motorsport. A nerdier one.
Alonso has his own otaku style mascot, named "Tomita". And much like Street Fighter producer Yoshinori Ono or otaku blogger Danny Choo, Alonso takes his little "Tomita" figurine around and snaps photos as he travels the globe with Ferrari.