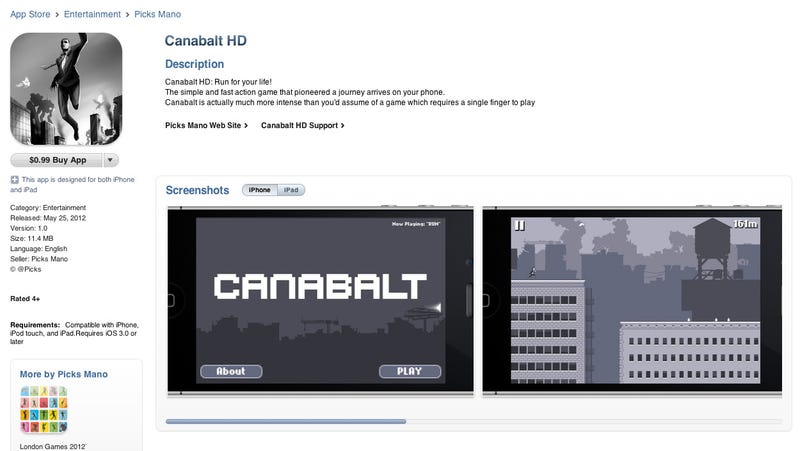 You may have heard that Canabalt's on sale this weekend as part of the Because We May sale. But if you see something called Canabalt HD on the App Store, don't buy it. It's a fake.
Adam Saltsman's infinite-runner iPhone smash doesn't have an HD version, you see.
It's always terrible when fake versions of beloved games—like Pokemon and Mega Man— show up on Apple's digital download hub. Worse still is when scammers rip off the work of inventive indies like One and One Story, games whose creators have crafted out of blood, sweat and tears with no financial safety net.