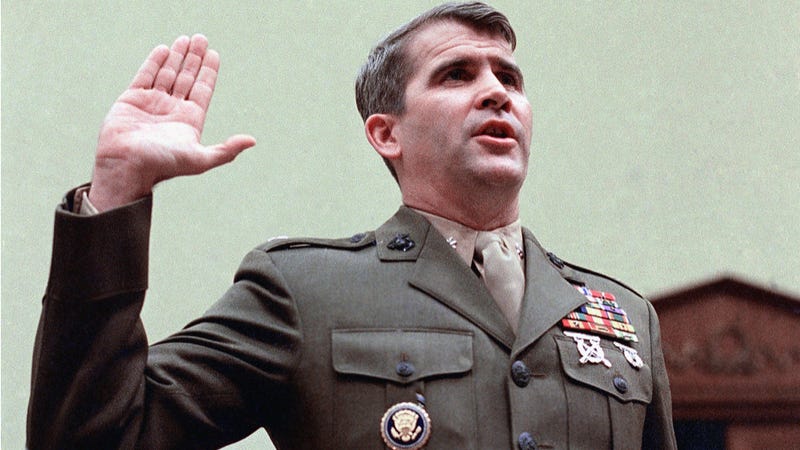 Lt. Col. Oliver North is a polarizing figure in American history and, we found out, earlier this month, an advisor on the next huge Call of Duty game, Black Ops II.
North isn't your average video game consultant. He was one of the main actors in the Iran-Contra scandal that wracked America in the '80s. North helped the U.S. government sell weapons to Iran with the intent to free hostages, while transferring the money earned to back rebels in Nicaragua who were accused of human rights abuses. Both ends of the deals were suspect and potentially in violation of U.S. law. North testified to Congress about the affair in widely-televised hearings that marked one of the worst moments of the popular Reagan administration. He was later convicted on charges related to the shredding of documents relevant to the scandal but his convictions were reversed on appeal.
Since then, he rehabilitated his image, ran for Senate, wrote books and became a fixture on Conservative news shows and a favorite of the Republican party.
In early May, North appeared in a Black Ops II mini-documentary. In the documentary, he speculated about a dark future where America's most high tech weapons are used against us. He was, we reported, essentially shilling for the game. Some readers didn't mind. Others were irate, labeling him a traitor to the nation. One of our writers wrote an editorial lambasting North's involvement.