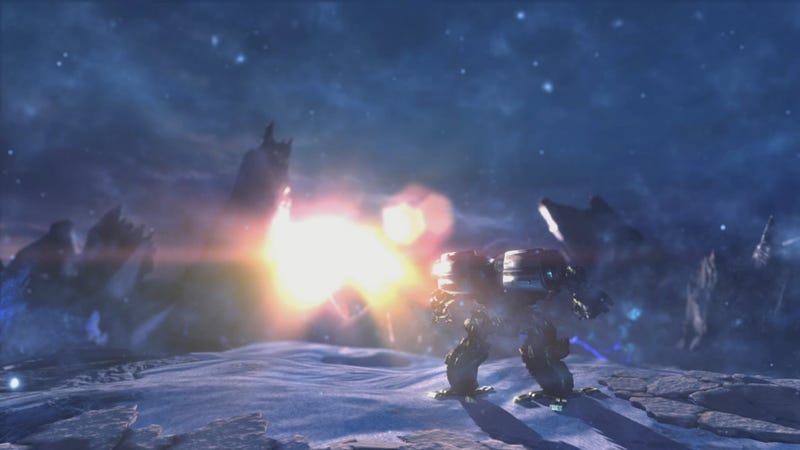 I did not ask for Lost Planet 3. Did you?
Who demanded this game be made after Lost Planet 2 appeared to abandon the cool single-player bug-hunt-on-a-snowy-planet for its strange Monster Hunter-ized round-the-world jaunt designed for awkward four-player co-op?
Somebody must have demanded this game and, in their madness, they must have demanded that the mighty Lost Planet team at Capcom team up with the underwhelming development team at Spark Unlimited (Turning Point; Legendary: The Box).
I played Lost Planet 3 last week at a Capcom demo event in Santa Monica. Defying my expectations, it was good.
Weird.
I played through the sequence we covered here back when freelancer Matt Cabral was merely allowed to look at but not touch Lost Planet 3. You play in this third-person game as Jim, a miner on E.D.N. III, the planet of the first two games, snowy as it was in the first one. This is a prequel to those games.