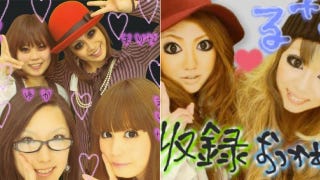 Over the years, sticker picture ("purikura" or "print club" in Japanese) machines in arcades have offered an array of features. They've removed blemishes for perfect skin and have even sported virtual hair extensions. But one trend hasn't gone away: big eyes.
And it hasn't gotten better. It's gotten worse.
During the mid-1990s, Atlus (with some Sega help) developed the first sticker picture machines. The machines were wildly popular throughout much of the decade. Atlus left the sticker picture business in 2009.