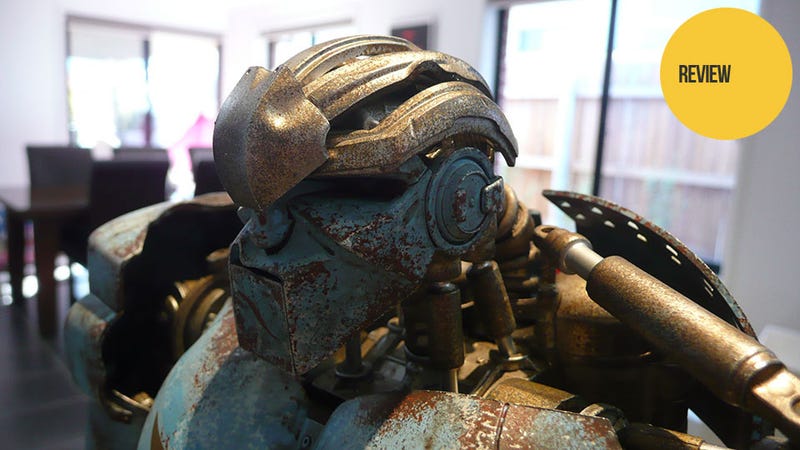 Despite the fact it featured fighting robots, Real Steel was a massive disappointment because it had too much human drama, not enough fighting robots.
Not that this matters when it comes to action figures based on the movie. Because they can simply be giant, badass robot action figures. And they can be works of art.
This is toy company threeA's take on Ambush (designed by threeA/Metal Gear artist Ashley Wood), not exactly one of the film's most memorable combatants, but certainly one of the most memorable action figures I've ever had the pleasure of laying my hands upon.