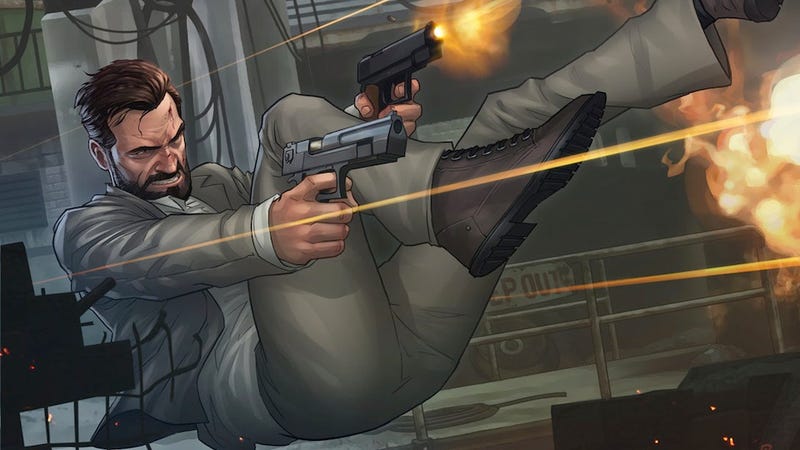 Welcome to the Best of Kotaku, as seen this week. First up is the image above, which is an awesome rendition of Max Payne himself, mid shoot-leaping. I swear, he's gonna shoot his foot off one of those Bullet Times. Image is by deviantART user PatrickBrown.
Moving on to our Best Of content this week, we kick things off as usual with a comment from the community.
As of this week we will be using a new Comment of the Week nomination system, where you use a hashtag ("#cotw") for your nominations.