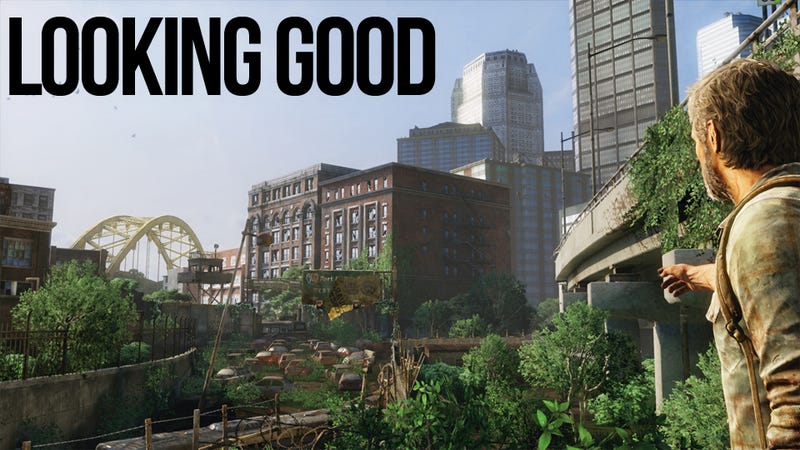 I just watched two people from Naughty Dog play The Last of Us in Santa Monica. It was the best demo for a game I've seen since Assassin's Creed III a few months ago.
Here's what happened.
What played out was similar to the trailer that Sony just shared—Joel and Ellie, the series' two protagonists drove down a road in a pickup truck. Simple, right? Well, first, of all, beautiful. The post-apocalypse in Naughty Dog's game is a gorgeous wreck, a city drained of electricity and overgrown with foliage.