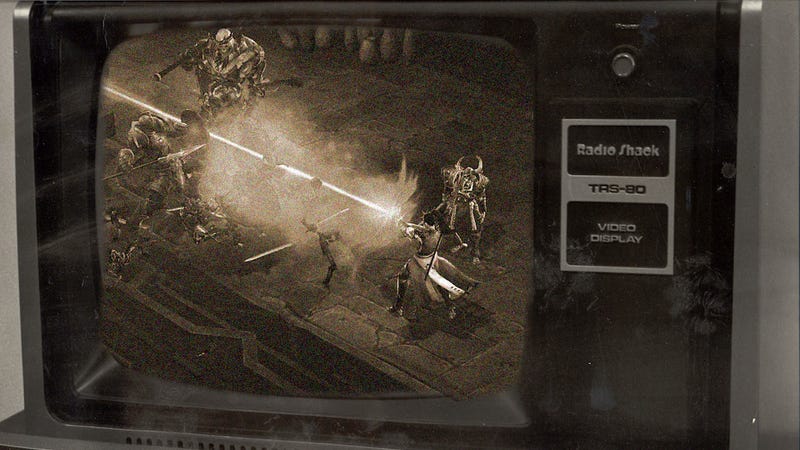 You will die. Frequently.

You will stare at your screen as it slows to a crawl, wondering when the whole machine will just black out and die.
You will roll your eyes and groan as if somebody just cut you in line at the grocery store and you want to get their attention in an obnoxious, passive-aggressive way.
You will eventually turn off Diablo III and find something less stressful to do, like operating a push-powered forklift or jumping up a cliff.
See, running Blizzard's latest action-RPG on an awful graphics card is like playing blackjack at a casino; it might be exciting and even euphoric for a while, but sooner or later you know you're going to lose everything.
A few years ago, I bought a Samsung Q430 laptop. It's a wonderful machine: not too heavy, fast enough, and sleek in all the right places. But it's saddled with a NVIDIA 310M graphics card, the type of entry-level hardware that can barely run Minesweeper, let alone Diablo III. (This is an exaggeration. My computer can run Minesweeper at phenomenal frame rates.)
This setup was okay for a while, mostly because I could browse the Internet and play StarCraft II. But then Diablo III came along. And with it came those old familiar cravings.