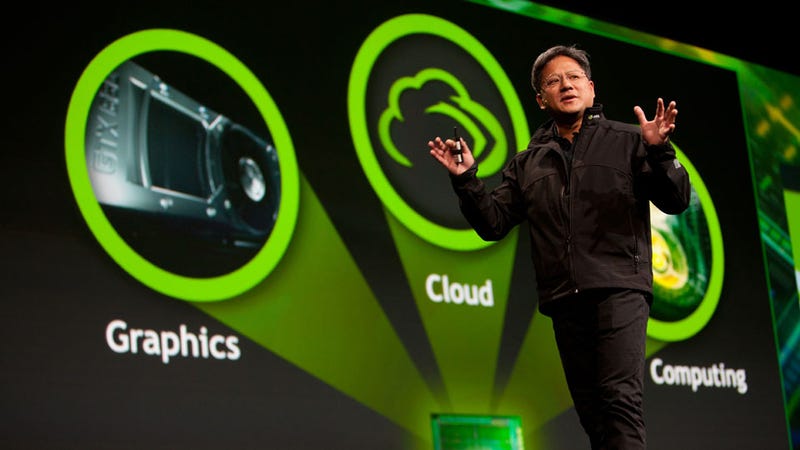 NVidia made a splash at the 2012 GPU Technology Conference (GTC) this week, with the announcement of their first virtual, cloud-based GPU.


CEO Jen-Hsun Huang showed a presentation explaining how the Nvidia VGX, based on the new Kepler architecture, can distribute streaming graphics processing. They're aiming their new tech both at businesses and at gamers, and unveiling a service they call the GeForce GRID.
The idea behind the GRID tech is that games can have a device-agnostic, location-blind future. A droid phone or an iPad doesn't have the physical footprint to cram an Nvidia GTX 670 (and its heatsink needs) on board, but can access the graphics processing power remotely and stream it to your face.