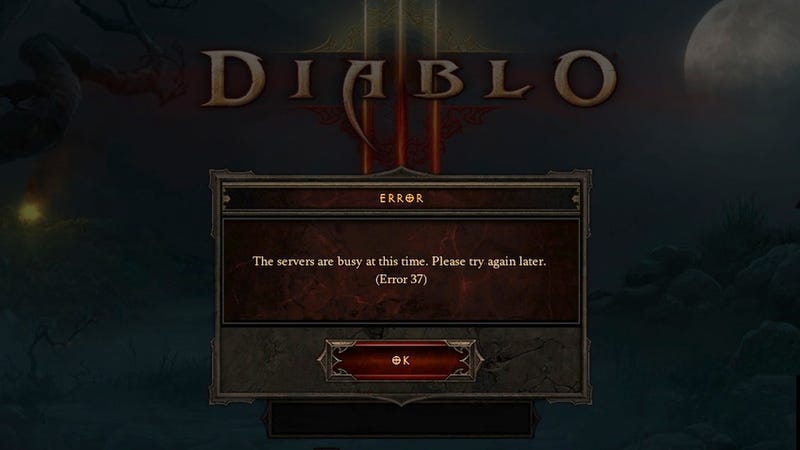 Hey, I know that server errors are to be expected when an online game launches. That doesn't make it any less annoying that I've been trying (quite diligently!) to log in to Diablo III for the last half-hour to no avail.
I don't even want to play with other people! I just wanted to click some stuff to death before I went to bed, you know?
Most every time I enter my password, I get the above error message. Sometimes, it starts trying to load my heroes, only to time out. One glorious time, I actually got to the character screen. Oh, it was lovely! I named my Monk (yes, you guys convinced me), but then… it timed out. Such sweet disappointment!