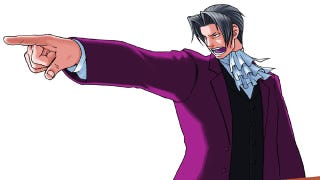 If the folks behind Kane & Lynch 2 should be sued, they should be sued for something other than the "vicious vilifying" of the Chinese people. And they should be sued for a lot more than $1,585 dollars U.S. That figure would represent no more than 27 copies of the title sold at full retail price here, and I'm certain the actual victims of the game's nausea-inducing shaky-cam, and the nauseating characters depicted by it, number far more than that.

Ridiculous lawsuits are a common news topic in video games, maybe because the medium and the discussion has such a heavy online component, where outrage spreads fast and embarrassments can be permanently recorded with ease.
But even as gamers' outrage mounts, much of it an understandable reaction to the consumer's shrinking say in a changing marketplace, nearly every public response to every lawsuit against the industry matches the one most had—rightfully so—to the claim against Kane & Lynch 2, a forgettable sequel-for-the-sake-of-a-sequel from nearly two years ago: Shut the fuck up.
Shut the fuck up, China, because Kane & Lynch 2 didn't speak well of video games either. Shut the fuck up, dude who sued Ubisoft, alleging his story was stolen by Assassin's Creed. Definitely shut the fuck up, Zynga, claiming you owns anything with the suffix "ville." The popular reaction to all of these is the same. They come to the court of public opinon bearing a heavy presumption against their validity. Any validity.