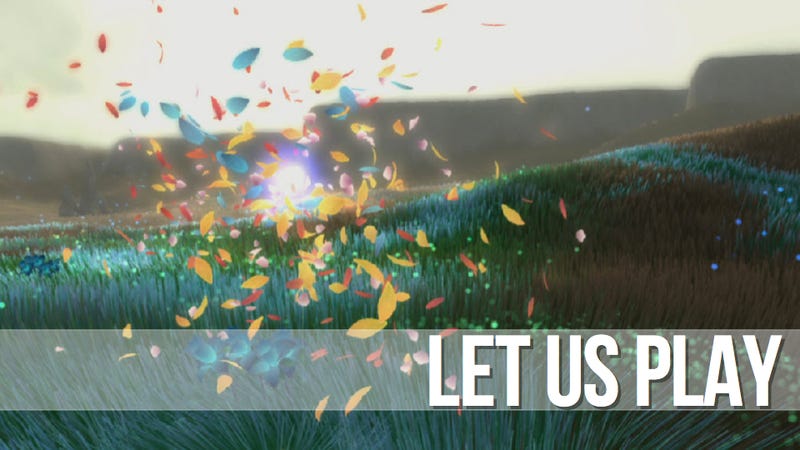 Move over, Sunday service collection plate. You're being replaced this coming Sunday by ThatGameCompany's Flower, as the brightly colored PlayStation 3 title becomes possibly the first video game to be incorporated in a religious service.
The idea for bringing Flower to church started with Andy Robertson, a writer who runs the GamePeople website and writes about video games for Wired.com. Roberston gave a TEDx talk focused on expanding the way people think about and engage with video games, at one point calling for a "priesthood of game critics" spread gaming's gospel. When I interviewed Robertson this morning, he elaborated on that turn-of-phrase by explaining that "a good priest wants to create a space where people can discover something meaningful."
It turns out someone connected to actual clergy saw Robertson's talk and latched onto the ideas there. Anna Norman-Walker, Cannon Minister for the Exeter Cathedral, struck up a conversation with Robertson about figuring out how to use video games in one of the cathedral's monthly Holy Ground services. Those special events use music and other creative disciplines to explore various themes, like the pagan roots of Christianity.
At first, games like Jason Rohrer's Passage were tossed out as Robertson and Norman-Walker discussed the kind of poignant, accessible experiences that spoke to deeper ideas. But, when sustainability and man's relationship to the planet came up as the organizing principle of an upcoming Holy Ground, Roberston remembered seeing a live play demonstration of Flower at the U.K.'s GameCity festival.