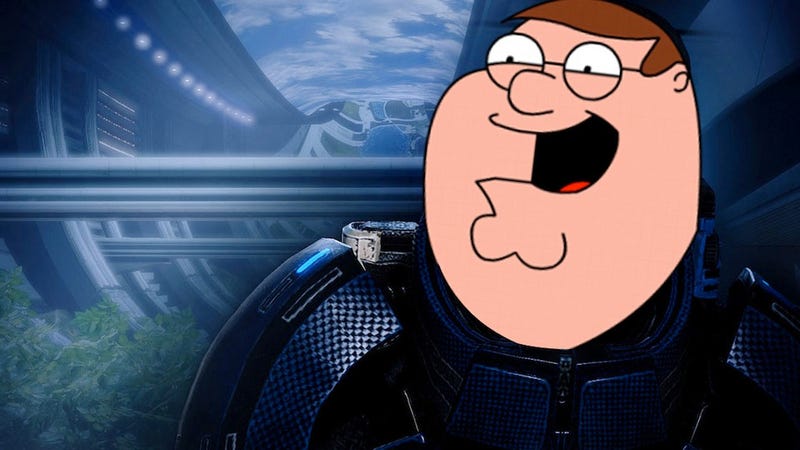 Activision's new Family Guy game will feature a parody Mass Effect level called "Mass Erect," according to a source with ties to the game.
Update: In a statement to Kotaku, sent after their original statement and after the publication of this story, Activision said none of this content will appear in Family Guy: Back to the Multiverse. The details and photos we saw may have been part of an earlier version of the game.
I haven't seen Family Guy: Back to the Multiverse, which was revealed (through a leak) last week and confirmed a couple of days ago. So take these details with a grain of salt. But I was contacted by someone who had screenshots of a Scooby-Doo spoof allegedly from the game and offered up some other details as well.