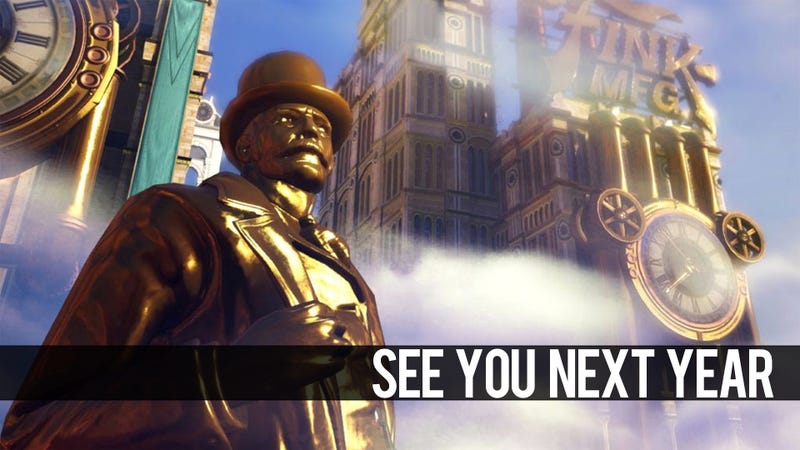 This fall's much-anticipated BioShock Infinite will now be released on February 26, 2013, publisher Take Two announced this morning.
The game had been planned for an October release.
Updated with lengthy note from Ken Levine.
"When we announced the release date of BioShock Infinite in March, we felt pretty good about the timing. Since then, we've uncovered opportunities to make Infinite into something even more extraordinary," the game's creative director Ken Levine said in a press release announcing the delay this morning. "Therefore, to give our talented team the time they need to deliver the best Infinite possible, we've decided to move the game's release to February."
BioShock Infinite was arguably the most-anticipated game of the fall. It's Irrational Games' follow-up to their beloved 2007 first-person-shooter/adventure BioShock. That game sent players to the undersea failed utopia Rapture and let players use a range of tactics to explore and fight through the mysterious city. Well-written and dynamic in its play, the BioShock was hailed as one of the best games of all time. A 2010 sequel, BioShock 2 returned players to Rapture. It was not made by Irrational, which instead worked in secrecy until August 2010 on a project revealed to be Infinite.