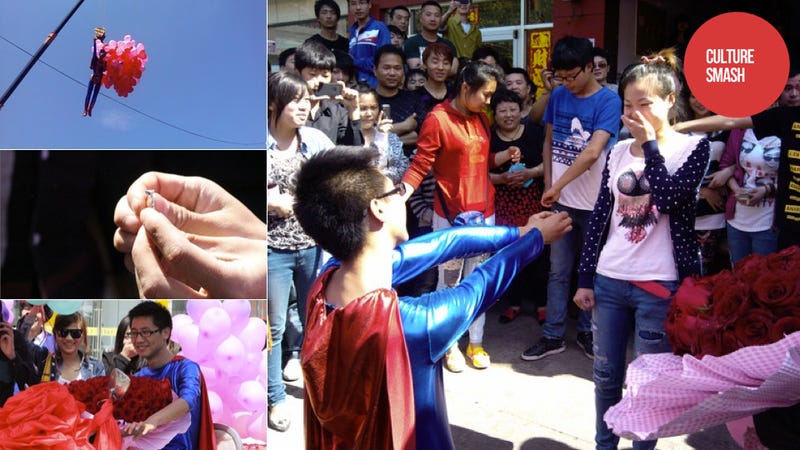 It's a bird! It's a plane! It's a lovebird hanging nearly twenty stories above the ground dressed as Superman.
Just look at those balloons. And those tights. And that crane. Things are about to get heart-warming.
In the Jiangsu province city of Lianyungang, an unnamed gentleman showed up in a Superman costume, riding a scooter and carrying a bouquet of red roses and towing balloons.
The event could be a publicity stunt of some sort (for Chevy?). That still doesn't make it any less sweet or any less wonderful. Or it could just be a very creative boyfriend, because, well, he doesn't show up in a Chevy Cruze. (Maybe he asked a local dealership to help out?)