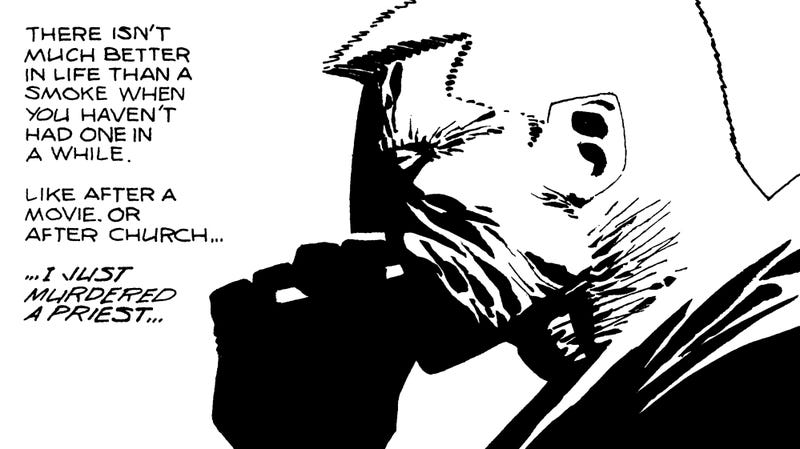 When Max Payne 3 comes out next week, it'll be the long-awaited return of video games' best example of work done in the film noir tradition. There's been some concern that the franchise might lose some his its shadowy edge by moving to the tropical climes of Sao Paolo. But the change in scenery for Max Payne 3 presents a great opportunity to ask exactly what makes noir noir?

While classic films like The Third Man and D.O.A. laid the foundation of noir, the aesthetic has spread to other media, too. In most places, you find recurring elements like morally compromised social system, a hero torn between bettering his own lot in life and doing the right thing and a sexual attraction that carries ethical danger as part of its appeal.
Noir's enjoying a healthy existence in comics right now, joined most recently by the first issue of the Max Payne comic written by Dan Houser and Sam Lake. The co-written comic marks a strong debut for Lake and Houser, with great pacing and dialogue that's excellently brought to life by Fernando Blanco's artwork. The next issue's out for free this week but if you've got a yearning for more noir comics, you'd do well to check out work by the writers below.