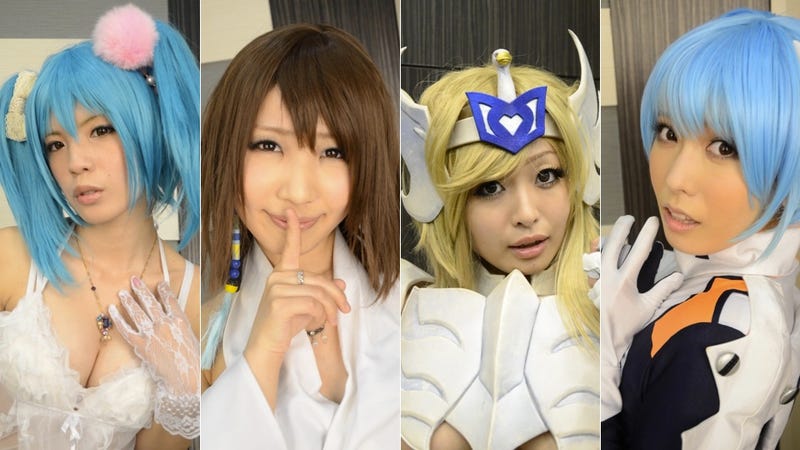 Are you addicted to cosplay? Adult cosplay? If so, does Japan have an event for you. Over the weekend, "Cosholic" steamrolled Tokyo.

The event is 18 years-old-and-up for good reason. The cosplayers on hand specialize in "erotic cosplay". Some of them are former adult film actresses. Some of them still are. Some of them aren't at all, but rather, simply enjoy dressing up in revealing video game or anime outfits.
Oddly, Cosholic regular Ushijima Ii Niku, who recently had police problems in Taiwan, was apparently not on hand. However, her newest protégée, actress Luchino Fujisaki, who very much resembles Ushijma, was there to launch her photo ROM, which Ushijima produced.