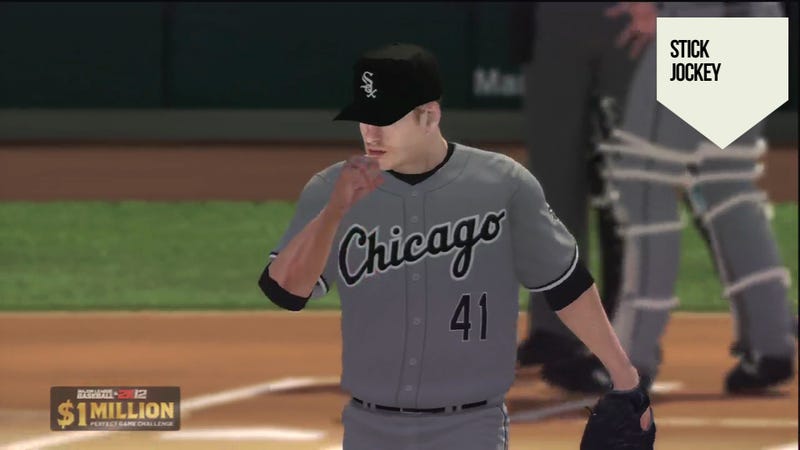 When Phil Humber threw the 21st perfect game in Major League Baseball history two weeks ago, he didn't get to choose the batters he faced. When Dallas Braden threw a perfect game on an emotional Mother's Day in 2010, against the winningest team never to put a runner on base, he didn't stock the heart of its order with .200 hitters from the end of the bench.

It's appalling that anyone would think that rigging the opposing lineup is acceptable in a million-dollar contest predicated on throwing a perfect game. But the reactions of some video gamers are as predictable as they are contemptible. What is truly outrageous is that the contest's administrators at 2K Sports saw nothing wrong with it either.
Two days ago, I reported on an exploit within MLB 2K12's $1 Million Perfect Game Challenge, in which contestants in the qualifying round of the contest could substitute opposing batters before the game began and still throw an eligible perfect game. I reported very strong evidence indicating that one of the eight finalists 2K Sports is flying to New York this week used the exploit in pitching his perfect game. And that same person has said he believed others in the finalist pool used it too.