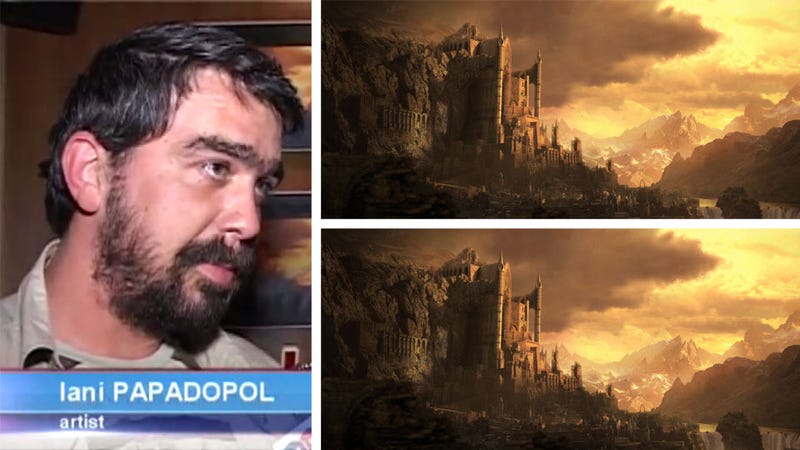 So an "artist" by the name of Iani Papadopol recently held an exhibition in Romania called "UpDate 3D Loading". It was a local hit because the "paintings" he showed off were, for a guy nobody had ever heard of, amazing.
Turns out there was a reason for that. He'd stolen them.
The images turned out to be video game concept art from some of the biggest and best names in the field, including Daniel Dociu, Craig Mullins, Mathias Verhasselt and Sparth (click those links to be taken to galleries featuring their awesome work).