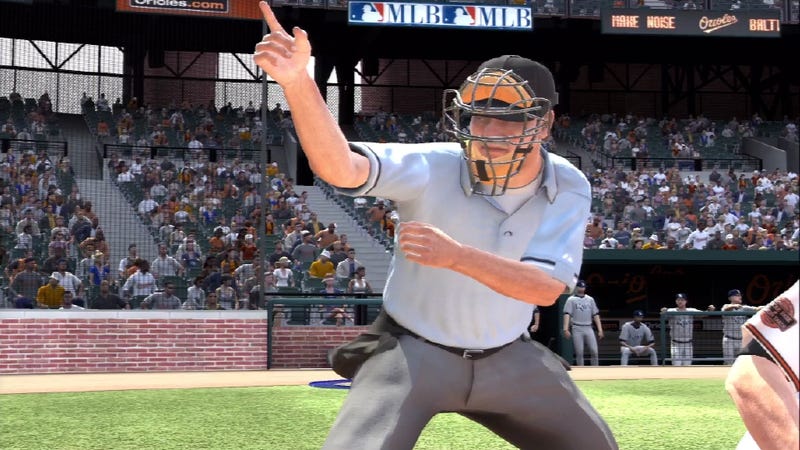 Welcome to Better Know An Umpire, an effort to educate ourselves on the human elements—deliberately programmed into a computer simulation—who have ultimate decision-making power over millions of games played in MLB 12 The Show on the PlayStation 3.

Name: Wally Hughes
Uniform number: 67 (crew chief)
Age: 57
Height/weight: 6-foot-0, 210 pounds
First year as MLB the Show umpire: 2007
Total MLB the Show games worked through 2011: Millions (home plate: millions)
Previous experience: Eastern League, American Association, Pacific Coast League, Southern League.
Career ejections: 18,729. Hughes is always behind the plate in Baltimore, which means he's always throwing out pitchers when embittered and likely drunk Oriole fans decide they are going to hit every a-hole Yankee in the lineup.
No-hitters called: 0. Again, he's the plate ump at Camden Yards.
Over/under record (1999-2011): 7,345,301-7,453,103
Hated in: Baltimore, Arizona, Chicago, Cincinnati, Los Angeles and Miami.