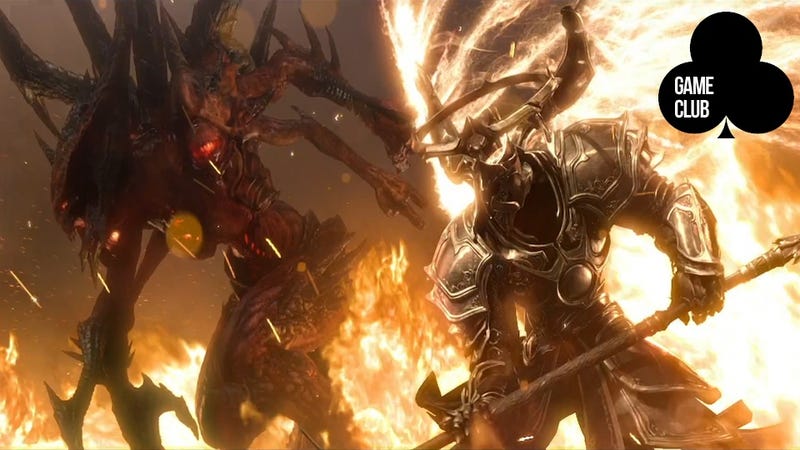 Welcome back to the Kotaku Game Club, everyone. This month we'll be playing Diablo III, because this is one game that a lot of gamers have been waiting a very long time for.
"Expectations" is the name of the game for this month's Game Club. They often play a huge role in defining whether or not we think a game is fantastic, awful, or even worth looking at twice. It's been ten years since Diablo II was first released and even after all that time there are players who keep coming back to it.
A game that's kept people coming back for 10 years? That's a lot of pressure to put on an experience. I can only imagine, but for the series' most zealous fans anything less than perfection could be a disappointment. It doesn't even matter if the game is good or not. Among other things, we'll sort through our nostalgia, expectations, and other emotional baggage that comes with having a longstanding attachment to a franchise.
Are you a Kotaku Game Club first-timer? Wondering why we're here? The Kotaku Game Club exists because no one wants to experience a game alone. Even if we're playing individually, it's always more interesting to share our thoughts and hear other peoples' perspectives. The Game Club picks a different game every month or so to play as group so we can meet to discuss its narrative and mechanical themes, and reactions to them.