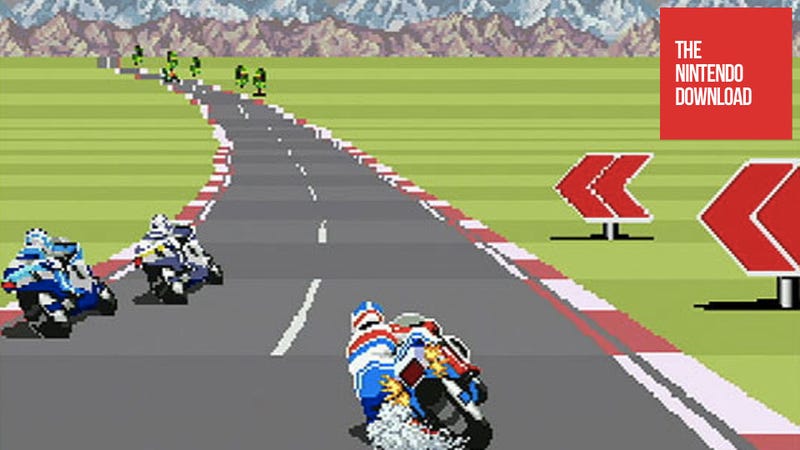 Back in late 2006 we were convinced that one day our Wiis would be filled with every classic video game we ever wanted, thanks to the magic of the Virtual Console. That dream is dead now, but the Virtual Console continues to hang-on in superlative fashion.
Today on the Wii Virtual Console it's Super Hang-On, the arcade motorcycle racer from the company that makes me want to keep typing 'virtua' instead of 'virtual'. You might recall this Sega classic as the one with the awesome motorcycle you'd sit on in the arcade. Well now you can play it on your Wii. Park a motorcycle in your living room, it can only help.
Along with Super-Hang On, this week sees some sort of 3D bird game for the eShop and the DSiWare release of Amoebattle, previously a Kotaku Gaming App of the Day.