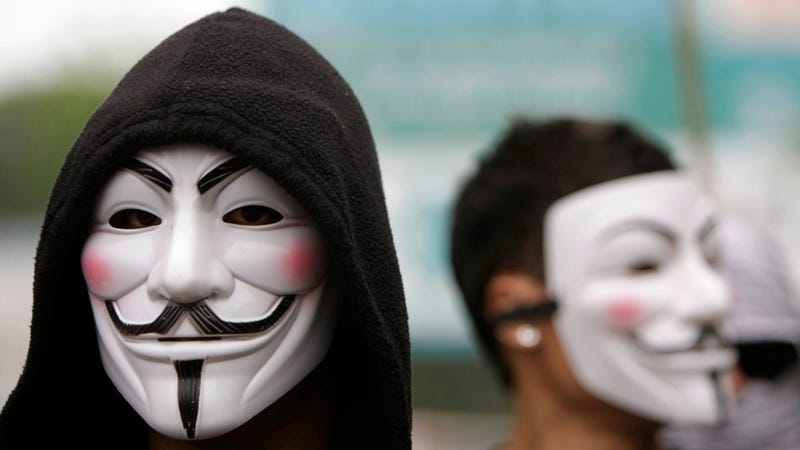 Blink and you'll miss it. The Guy Fawkes mask flashes on the screen only for a brief instant, but it's there. Twice.

The iconic mug first entered pop culture in the graphic novel V for Vendetta, but has since been re-appropriated by internet collective Anonymous as well as Occupy Wall Street protesters.
That iconic mask, however, is now shorthand for hacker—and the enemy.
Anonymous has gained attention in the past few years for its protests and distributed denial of service (DDoS) attacks against big business and Scientology. For many, the group has tinges of political activism, using their computer skills and savvy for "good".
The way that Anonymous stands for causes seems to impressed V for Vendetta's creators. After the mask appeared at last year's Occupy Wall Street protest, V for Vendetta's writer Alan Moore said, "When you've got a sea of V masks, I suppose it makes the protesters appear to be almost a single organism—this "99%" we hear so much about. That in itself is formidable. I can see why the protesters have taken to it."