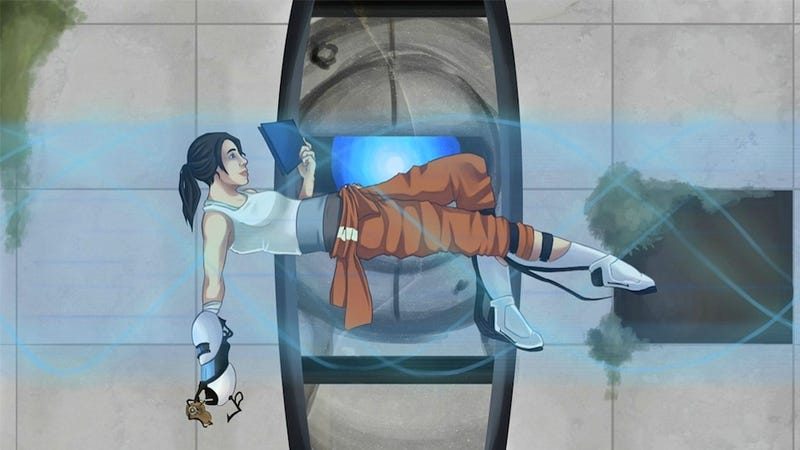 Welcome everyone, to the Best of Kotaku, where I collect all of my colleagues' best work from the past week for your viewing pleasure.
Before we jump into the best content, let's take a look at the image above. Look at it. Isn't it pretty? I like to imagine that Chell decided to stay in the Aperture facilities upon [spoilers] escaping the clutches of GLaDOS and a crazed Wheatley so she can lounge in excursion funnels and get her exercise using the mobility gels. Today's best image found on the Internet comes from Reddit user aparaitre.
Moving on to our Best Of content this week, we kick things off as usual with a comment from the community.
If you want to see the list of nominations (and other random conversations) you can head to my most recent nomination post that goes up every Friday here.