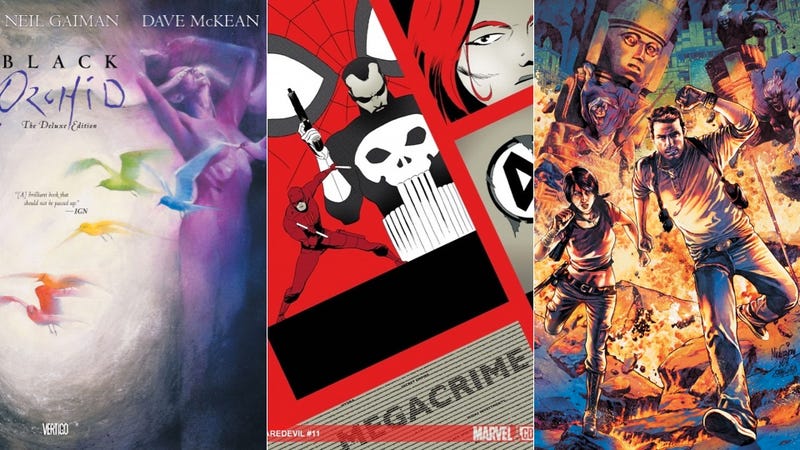 If you're here in the Panel Discussion programming block, you might be a lapsed comics reader, trying to find a way back to the JLA Satellite. Or you might someone killing time until you pick up your weekly Wednesday pull list. Or maybe you've said goodbye to dozens of longboxes to embrace the promise of digital comics. Whichever it is, you're still interested in the good stuff.

Welcome, then, to the Panel Discussion Dozen, where I pick out twelve just-released or out-soon comics that I think are worth paying attention to. Ready? Then, let's meet the sequential art that'll be draining your wallet this week.
---
The Goon #39
Eric Powell's series about a freakishly strong, pug-ugly everyman trapped between the worlds of crime and horror has been an underappreciated gem for years now. There's been a mix of lowbrow hilarity, surprisingly gentle relationships and forebodingly criminal menace that have won the book a loyal following. But apparently that's enough as the book sees a superhero spoof makeover with this issue. Multicolored Goons? This should be good.
---
Mass Effect Homeworlds #1

Maybe you want more Mass Effect, even after all the controversy about the ending of BioWare's hit threequel. Each issue of this series will take readers into the backstories of a ME character, and this first issue will look into the past of beefcake soldier James Vega. We better find out who the hell taught Vega to play cards when the galaxy is going to hell. That guy needs a talking-to.